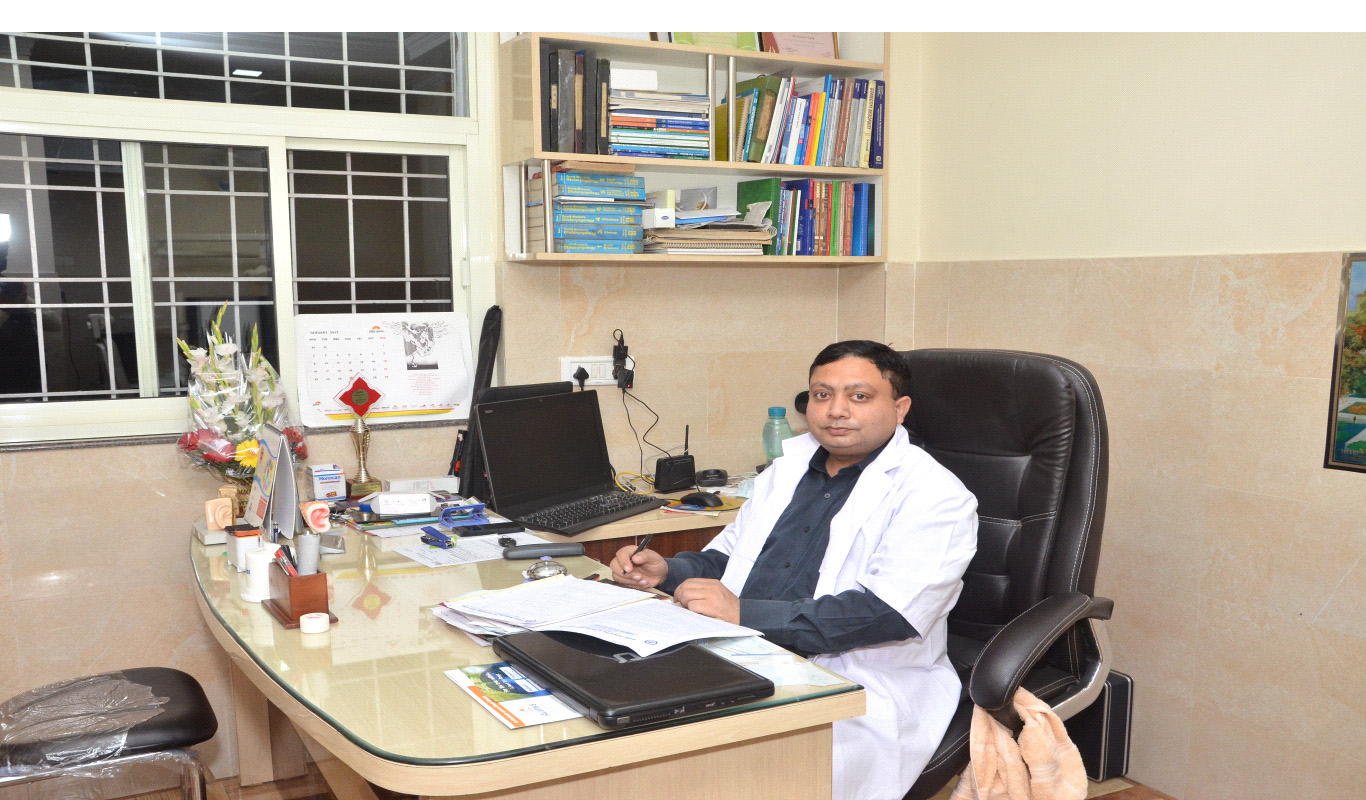 Dr. Gaurav Garg
(MBBS,MS)
Practicing in bareilly since 2006. He is one of the director's of hospital. He usually attends workshops and conferences to update his surgical accumen. ENT department is well equiped with pur tone audiometer, Impedance audiometer and well trained audiologist and Speech therapist.
WELL EQUIPPED ENT OPD DEPARTMENT
We have a modern, well equipped ENT department, which offers a full range of services for both adults and children.
ALL TYPE OF ENDOSCOPE
X-RAY MACHINE
COBLATOR II ENT Surgery System
MICRO DEBRIDER
HIGH QUALITY ENT MICROSCOPE
FLEXIBLE PENTAX
HIGH FLEXIBLE LARYNGOSCOPE
We are renowned for offering best ENT care services, assessment and rehabilitation and consistently aim at offering quality services to the patients.
Doctors room with patient examining unit. Chamber is very much patient friendly and having a very decent look.